Investment Business
We will transform our business portfolio into one that can grow sustainably in response to changes in economic conditions
SDGs closely relating to our business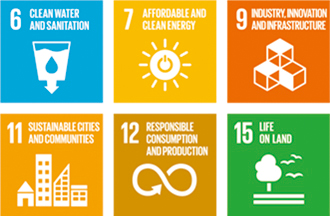 Business Overview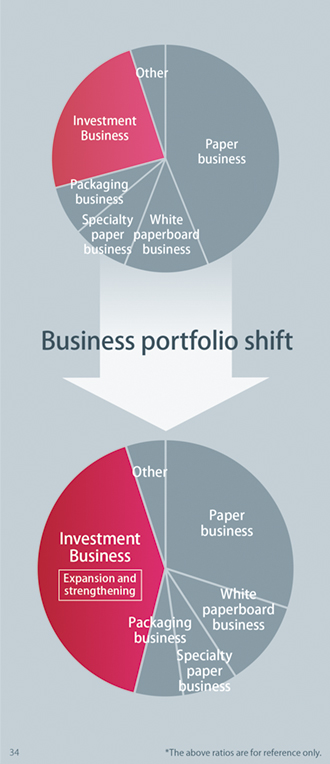 We created the new Group Business Investment Division during an organizational change in October 2020. In order to realize the basic policy set forth in Medium-term Management Plan 2023, the division will transform our portfolio into one that can grow sustainably, establish a management system that can make swift and definitive management decisions and immediately implement measures at overseas Group companies. It also plays a role as an organization to realize fair and certain management by assessing the investment profitability of domestic affiliated companies accounted for under the equity method. In addition to managing and evaluating overseas Group companies such as Alberta-Pacific Forest Industries (Al-Pac) in Canada, Jiangmen Xinghui Paper Mill Co., Ltd. in China, and Bernard Dumas S.A.S. (Dumas) in France, we will transform our business portfolio in response to rapid structural changes in the economic situation surrounding our company by assessing existing businesses in Japan and overseas and new investment businesses on the same scale and making definitive business investments.
Medium-term Management Plan 2023 initiatives
In addition to managing and assessing each related Group company, we will make strategic investments through M&As and aim to transform the Group's business portfolio into one that can grow sustainably.
Alberta-Pacific Forest Industries Inc.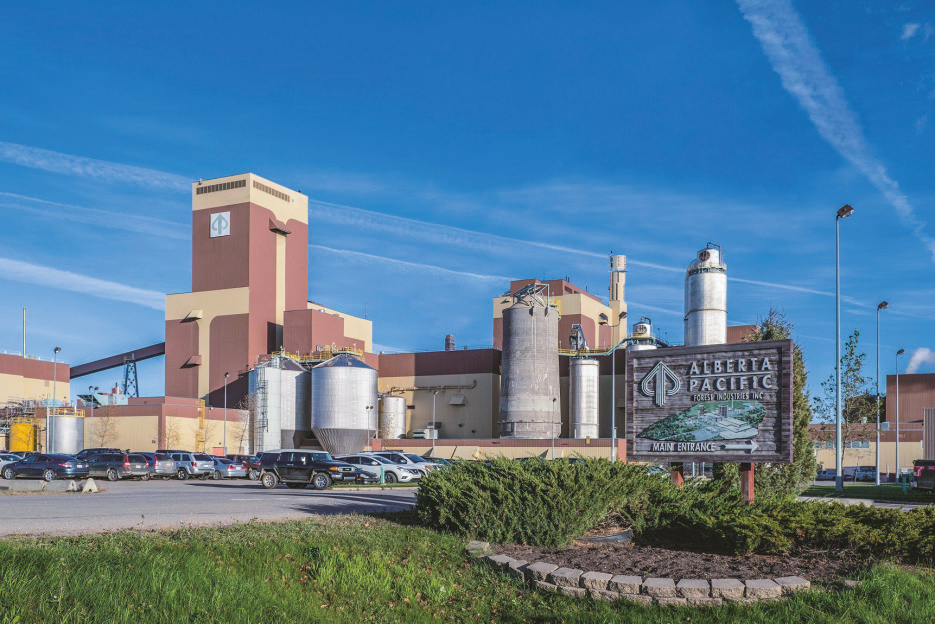 Alberta-Pacific Forest Industries Inc. (Al-Pac) of Canada is the largest manufacturer and retailer of pulp in North America, boasting an annual output of 530,000 tons of hardwood bleached kraft pulp and 80,000 tons of softwood bleached kraft pulp (2019 results). Al-Pac is entrusted by the Government of Alberta with managing 6.4 million hectares of forest land (an area that is larger than Kyushu and Shikoku combined), and uses this resource as raw pulp material.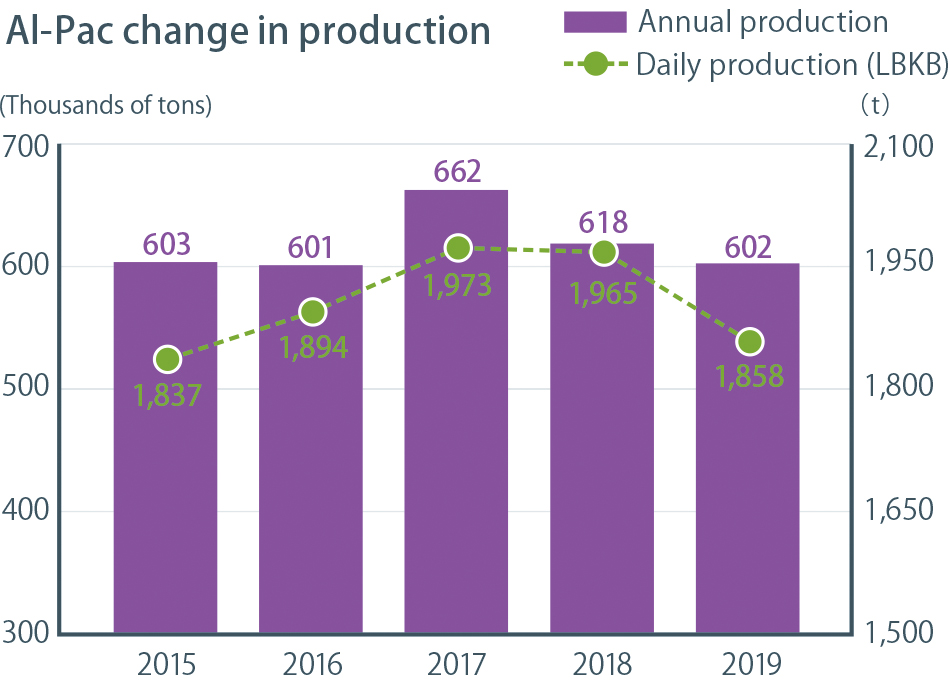 Jiangmen Xinghui Paper Mill Co., Ltd.
Jiangmen Xinghui Paper Mill is a white paperboard manufacturer located in Guangdong Province, China. Its main products are coated duplex board with grayback used as packaging materials for various products, blister-packaging paperboard, and uncoated products. The company has built a sales network centered on Guangdong and Liaoning provinces in the north, and Hainan in the south, and does business with customers in a wide range of regions. It is also Hokuetsu's agent for exporting and selling printing and communication paper and white paperboard produced by us to the South China area.

Bernard Dumas S.A.S.
Bernard Dumas S.A.S. (Dumas), which became a wholly owned subsidiary in 2012, is a French manufacturer of functional materials and specialty paper that boasts the top share of battery separators made from glass fiber in Europe. With the company becoming a subsidiary, the Group has become the world's second largest glass fiber sheet maker. We are developing products while sharing technical know-how with Dumas, which has led to the start of production of automotive battery separators at the Nagaoka Mill.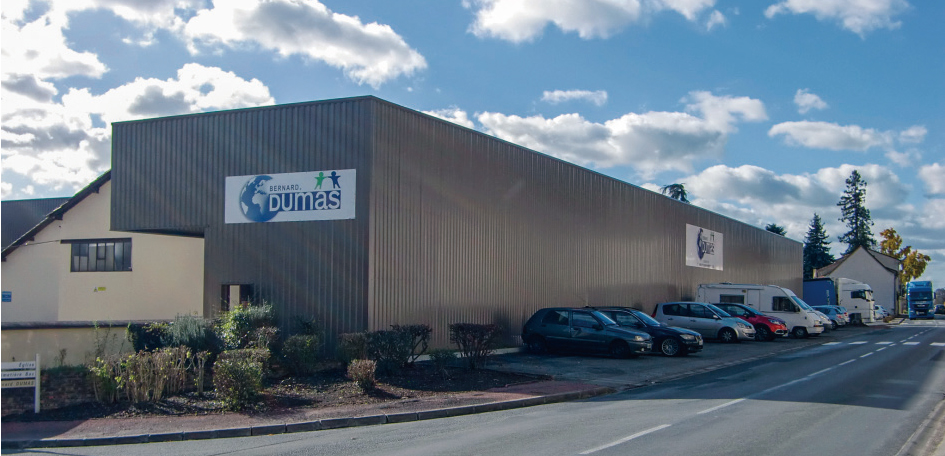 Daio Paper Corporation
Daio Paper, which became an affiliated company accounted for under the equity method in 2012, is a general paper manufacturer headquartered in Tokyo and Shikoku. In particular, it is a highly competitive company in containerboard and household paper that we do not produce, which helps diversify the Group's business portfolio.
Focus & Topic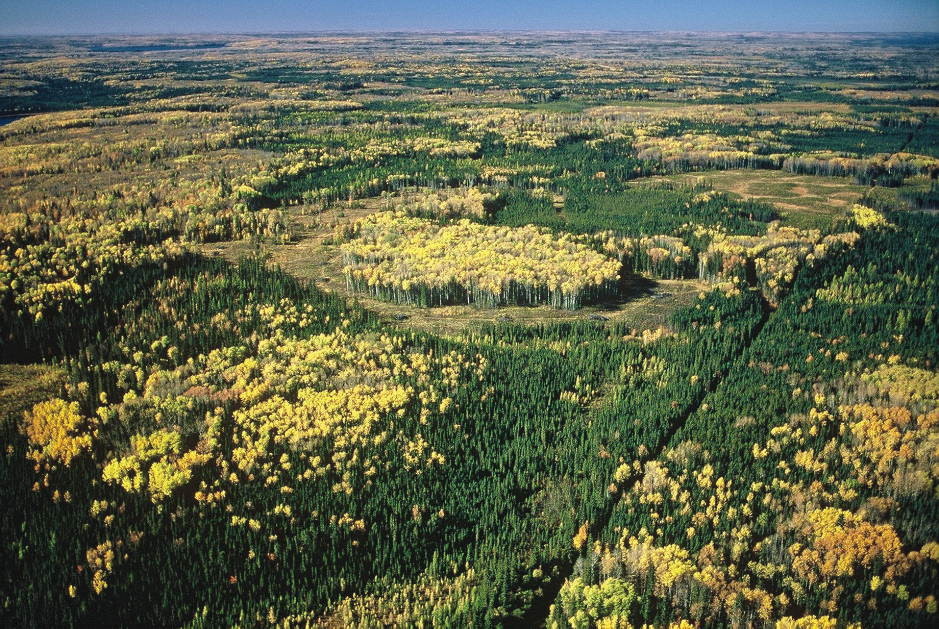 The expansive forests of Alberta, Canada
Studying capital investment to expand into the power sale business at Al-Pac
Al-Pac has a policy of improving profitability by expanding the power export business (capital investment) in anticipation of higher power market prices due to changes in environmental measures. Currently, we are working on conserving steam through large-scale process waste heat recovery and using the steam to increase the amount of power generated by existing turbines. We are also studying and examining the introduction of new power generation equipment in the future. We are confident that this will contribute to the improvement of sustainable corporate value as Al-Pac's core business that is not significantly affected by pulp market conditions, and which is in line with federal and provincial government policies that are transitioning to low-carbon energy.